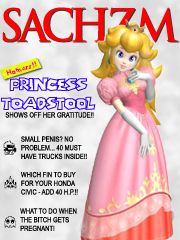 &nbsp&nbsp&nbsp Looking around the internet today, found alot of kick ass shit... So much to say, where should I start?..

&nbsp&nbsp&nbsp If you're a big of fan as I am with older games, or just online and looking for something other than porn, make sure that you check out 1980 Games... They have a list of games that you can play online that will bring a much deserved tear to your eye, such as: Frogger, 1942, Galaxian, Excitebike, Mike Tyson's Punch Out!, and the original Sonic the Hedgehog... People say that the sound on these games are a little bit off, but hell - free is free... In comparison Every Video Game.com also has an extensive list of games ranging from 3-D World Runner to Zoop...

&nbsp&nbsp&nbsp Gaming on a keyboard can be a little weird for those of us that are used to the old style gaming pads though, so that's when you wanna check out Mame for your nostalgic gaming purposes... The games, or 'roms' as they're known, may be found through the usual peer to peer or internet downloading channels; but you may also try your luck at Mame World to find what you're looking for... I hear good things about them... Now, if you're a fan of older DOS based games, give the Dos Games Archive a click... Now, if you're having a hard time finding that gem in the rough, *cough* *cough* OREGON TRAIL *cough*, check out Classic Gaming or Zophar's Domain for more info... Now I'm sure that there are some legal issues with some of these games, so if you get caught downloading roms that you don't currently own the rights to, you may wanna get some practice in on this 'handy' little item before heading up the river... However, I seriously doubt that the Atari 2600 police "RPG Division" will be banging down your door anytime soon...

&nbsp&nbsp&nbsp Now, if you don't like using typical computer based gaming controllers, a quick google search gives some useful info on USB to gamepad adapters such as these Super Nes, Genesis, or for the handy do-it-yourself modder - this NES adapter... Which I can proudly say I have done a parallel port version on my NESPC computer (which may be seen at Sachz Vintage Gaming)...

&nbsp&nbsp&nbsp Here's some more free shit before I go - Free Shick Intuition, 6 months of Playstation Magazine, and 12 months of Computer Gaming World...